Overview: Embark on a remarkable adventure through the northern provinces of Thailand, exploring the highlights of each region. Begin your journey by venturing from Chiang Mai to Lampang, where you'll witness the incredible elephant show at the Thai Elephant Conservation Center. Visit the revered Wat Phra Bat Phu Pha Daeng Temple and indulge in a charming horse-drawn carriage ride through the city of Lampang. Continue your exploration in Chiang Rai, where you'll encounter the iconic Wat Rong Khun Temple, also known as the White Temple. Delve into the fascinating history of the Golden Triangle and immerse yourself in the cultural richness of the region. Discover the breathtaking beauty of Doi Mae Salong Tea Plantation and engage with various hill tribe villages, gaining insights into their unique way of life. Journey onwards to Mae Hong Son Province, where you'll be awestruck by the magnificent stalagmites and stalactites within Tham Lod Cave in Pang Mapha District. Experience the vibrant lifestyle and rich culture of the Shan people and other tribes that have settled in Mae Hong Son province. Return to Chiang Mai, where a myriad of attractions awaits within Doi Inthanon National Park. Immerse yourself in the natural wonders of this pristine landscape. Enhance your culinary skills with a Thai cooking class at a renowned cooking school in Chiang Mai, savoring the delectable flavors of the dishes you prepare. Conclude your journey in Chiang Mai, reflecting on the extraordinary experiences and memories you have created. Let us guide you through this remarkable itinerary, ensuring a seamless and unforgettable exploration of the enchanting provinces in northern Thailand.
Prices
Included
Excluded
Hotels
Prices
● 2 Persons 67,700 ฿
● 3 Persons 58,500 ฿
● 4 Persons 46,600 ฿
● 5 Persons up 44,200 ฿
● Price per person / In Thai baht / Private tour / Minimum 2 persons
Included
Excluded
Hotels
Similar Tours and Activities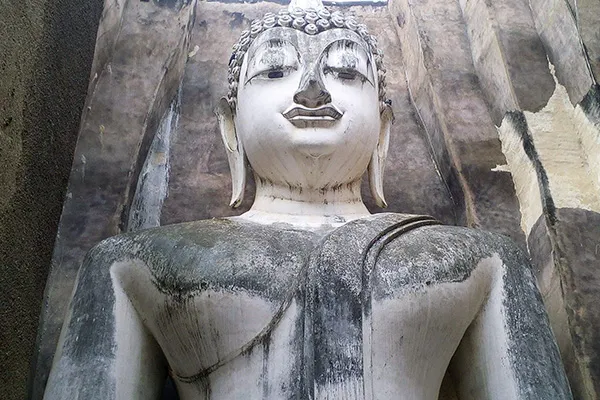 The journey that commences and concludes in Chiang Mai, as you explore the captivating attractions of seven provinces in the northern part of Thailand…
Begin your adventure in Chiang Mai, visiting the iconic highlights such as the revered Wat Phra That Doi Suthep Temple, the majestic Wat Chedi Luang…
Explore the captivating attractions of Bangkok, including the bustling Yaowarat Road, the majestic Grand Palaces, and Temples, and indulge in a scenic….
For travelers seeking unique and personalized journeys, we are delighted to lend a hand in crafting your perfect adventure through Northern Thailand…